A modern and competitive company must prepare its future and anticipate tomorrow's discoveries through an active politic of innovation, factor of growth, diversification and guarantee of a second to none service focused on its customers.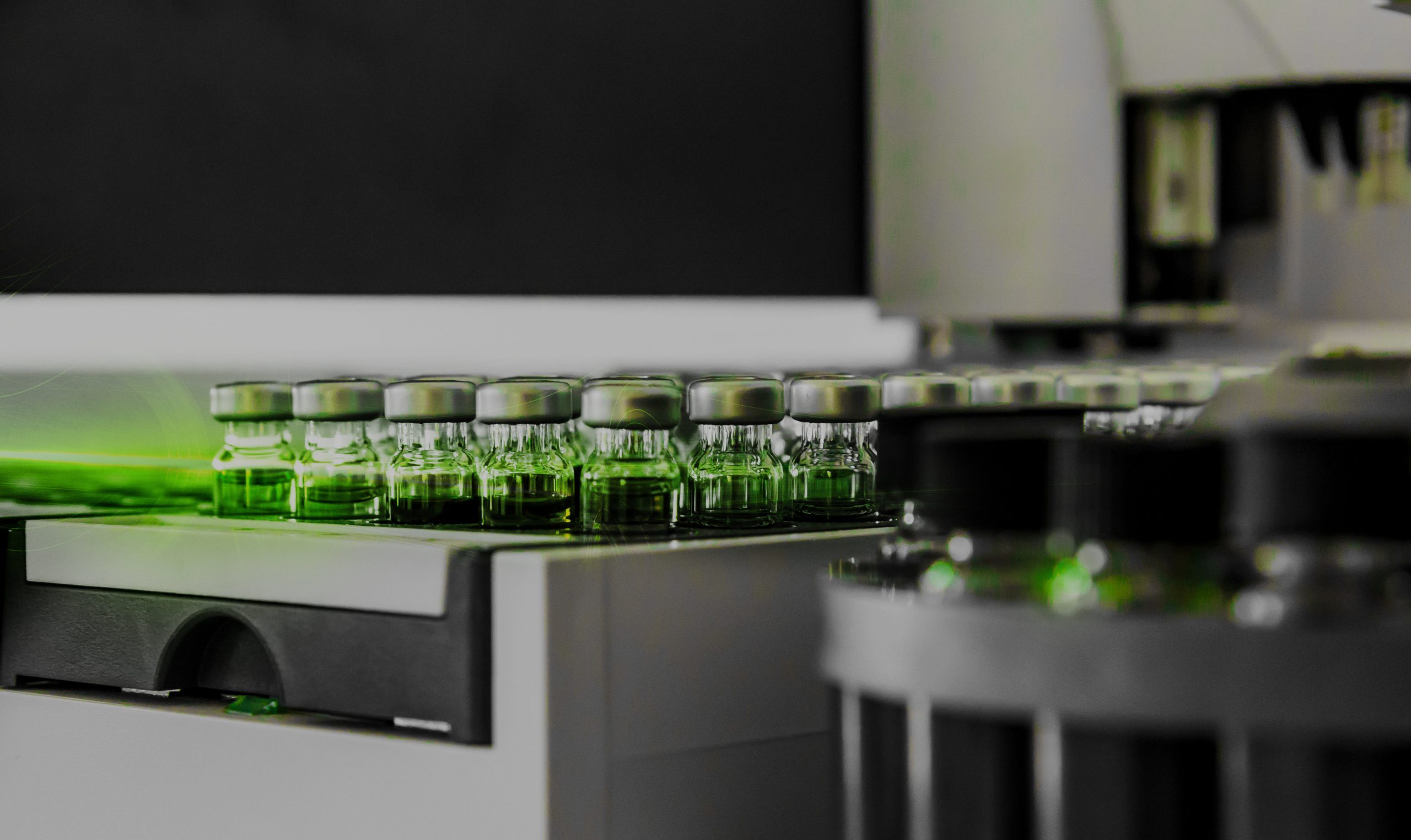 Research &

Innovation
"The best way to predict the future is to create it"
Peter Drucker
We are dedicated to foreseeing the technological advances in our industry and to that end we continuously invest in our research and innovation units.
Research & Innovation
The equipment and the personnel
The equipment and the personnel
It mission is dedicated to in house research and partnerships (universities and other industries) focusing on new extraction techniques compliant with green chemistry, authentification of botanical species or geographical origins, methods of reprocessing high-value by-products etc.
The R&I laboratories contain advanced analytical equipment : a large panel of Gas Chromatogtaphy units coupled to mass spectrometers: GC/MS/MS – Triple Quadrupole to analyze trace volatile compounds, GC/MS-O – Olfactometer to detect odorant compounds, HS-GC/MS –Headspace autosampler to study highly volatile molecules, as well as Liquid Chromatography (HPLC/DAD) to study non volatile substances.
Technical experts (PhD, engineers, highly experienced technicians) are in a daily rapport with perfumers, production staff and sourcing services, in order to be and remain close to the real needs of the industry.
Choices in terms of innovation are driven by market trends as well as inspired by other industrial fields.
Natural ingredients Development
The Natural Ingredients R&D team works constantly on developing tomorrow's ingredients , We explore the great diversity of Nature and develop our extracts in a continuous search for excellence , in order to find new olfactive aspects but always in total respect for the safety of the consumer.
This approach , working in close collaboration with the sourcing team on the quality and variety of products available , allows the natural perfumers to offer an extremely high level of quality materials , providing a unique " PB " signature in our customers fragrances.
Research & Innovation
Payan Bertrand has invested over a long timeframe in a strategy of scientific development , which is shown by the existence of many partnership projects with innovative organizations in the areas of extraction , cosmetics , agriculture , and health and wellness.
The Innovation group at PB follows very closely all calls for projects at the regional , national , and European level that are applicable to the flavor and fragrance industry It also maintains multiple in-depth contacts with companies , laboratories , and institutions that are specialized in various sectors . The guiding purpose for this activity is to build on a daily basis a large network of expertise and knowledge allowing us to anticipate technological change and develop innovative products for the future.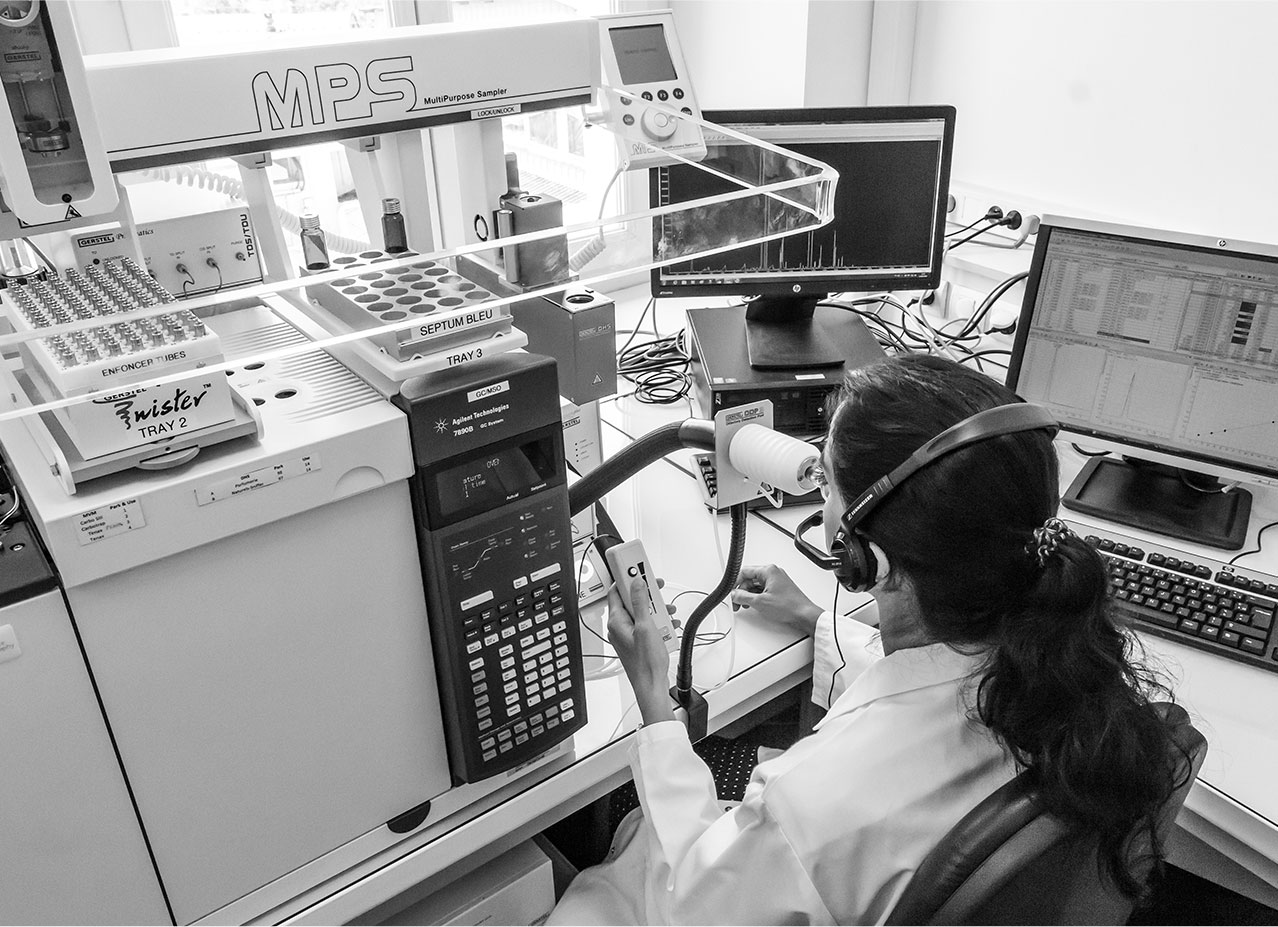 Quality control
Our Quality control staff selects the products by following test procedures that maintain strict control of the quality and purity of the batch. Each stage of the production process is rigorously tested to ensure full lot traceability.
The QC laboratory is equipped with sophisticated measuring devices (physico-chimical, colorimétry, GC/FID, GC/MS…). Each batch sample is kept two years to monitor product evolution. We adapt to all our customer requirements and respect their specifications.
Regulations
Our Regulatory staff monitor very closely legislative activities and follow all international directives in order to guarantee that all our ingredients and fragrances fully conform to the requirements of all the main regulatory organizations ( IFRA , FDA , FEMA , European Cosmetics Directive )
Payan Bertrand is an active member of a number of important associations in our
industry , notably PRODAROM , SNIAA , and IFEAT.